Start Your Vehicle Buying Process Now!
In just a few simple steps, you can apply to finance or lease your vehicle! Fill our your information below and our finance team will be in touch with you shortly!
Our Process
Get Approved
Complete our quick and easy application form to begin your pre-approval process. One of our Finance Representatives will contact you to gather a few more details and complete the application. Once completed, they will get to work right away on obtaining your approval and getting you the lowest rates possible!
Vehicle Selection
Congratulations, you have been pre-approved! Now it's time to select your vehicle from our wide range of new and used inventory, perfectly suited to your lifestyle needs.
Vehicle Delivery
Whether you choose to arrange pick up at our dealership or would prefer us to bring your vehicle from our floor to your door, we guarantee a delivery suited to your schedule, leaving you equipped with the knowledge you need to get you on the road and in your new ride with confidence and ease!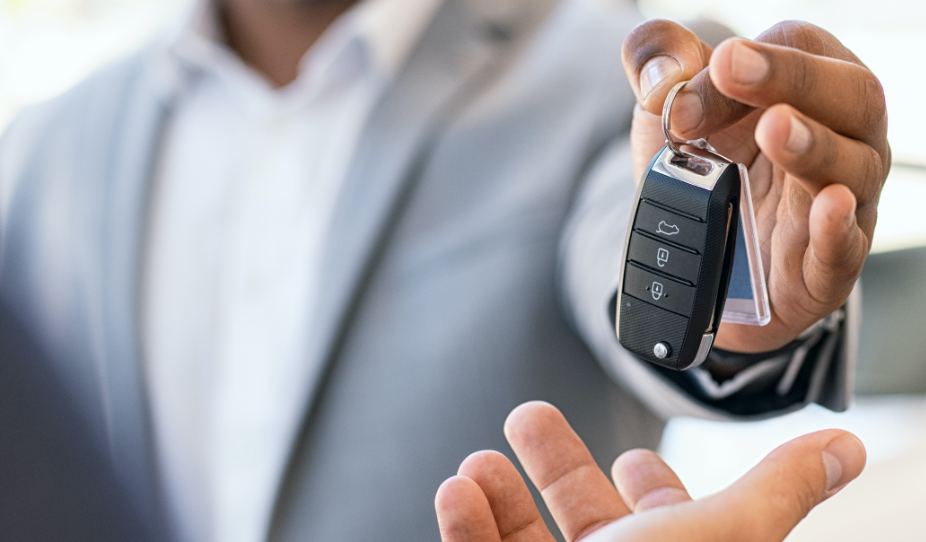 Buy With Confidence
At Waterloo Nissan we aim to inspire confidence by providing a transparent and effortless vehicle purchasing experience. Along with world-class service from our knowledgeable technicians, we ensure the entirety of your vehicle ownership is fun, easy and financially advantageous. Get pre-approved today and allow us to show you how we offer the best service, best price, all the time, every time!
Got a rogue off their lot and it was a great experience. Our sales person Enam Hague did a great job in explaining features of the car and provided a no rush environment all through the purchase visits. He even called and checked on us the very next day of our purchase. Cindy at the financial team helped us get a good extended warranty. Special mention, Heather from the reception who gladly transferred my calls to the relevant departments every time I called.. It's out 3rd Nissan vehicle and its people and experience like this make us go for it again. Would definitely recommend.
a week ago
I would like to share my recent experience from Waterloo Nissan. Greg helped me to get a good deal with some discount on 2021 Nissan Rogue with excellent features like safety which I appreciate it a lot and so many other. This nice and good looking SUV has been upgraded inside and out beautifully! Greg patiently spend a lot of his time to answer all of my questions and explained all the features as well as 20 minutes test drive. He is a awesome guy very patient and friendly that everyone can feel comfortable to talk with and He will help you to get a good deal...!
3 weeks ago
Always a great experience at Waterloo Nissan! Larry is a very nice, friendly, down to earth sales rep and Lou is a friendly and approachable sales manager. We bought 2 vehicles from Larry in the past and when we needed to buy/lease another vehicle, we didn't hesitate to return to Waterloo Nissan. We ended up leasing a new car and upgrading our Rogue. Even in these trying times, they were able to give us exactly what we were looking for. We are 2 very happy clients and highly recommend Larry at Waterloo Nissan.
a month ago
First time trading-in a car and I was hesitant because of how complicated the process may be. Eddie is the easiest representative I have ever talked to. I got exactly what I wanted and the overall process was much simpler than expected. Although most of our talking happened via email and phone, It still felt no different if it was in person because of how responsive everyone were. Greg made sure I get all the photos I needed with the new car while Al and Eddie took care of everything else. Even after driving the car for two days I was asked if everything was fine. Great work and customer service overall. By far the best auto experience I have ever had.
a month ago