Start Your Vehicle Buying Process Now!
In just a few simple steps, you can apply to finance or lease your vehicle! Fill our your information below and our finance team will be in touch with you shortly!
Our Process
Get Approved
Complete our quick and easy application form to begin your pre-approval process. One of our Finance Representatives will contact you to gather a few more details and complete the application. Once completed, they will get to work right away on obtaining your approval and getting you the lowest rates possible!
Vehicle Selection
Congratulations, you have been pre-approved! Now it's time to select your vehicle from our wide range of new and used inventory, perfectly suited to your lifestyle needs.
Vehicle Delivery
Whether you choose to arrange pick up at our dealership or would prefer us to bring your vehicle from our floor to your door, we guarantee a delivery suited to your schedule, leaving you equipped with the knowledge you need to get you on the road and in your new ride with confidence and ease!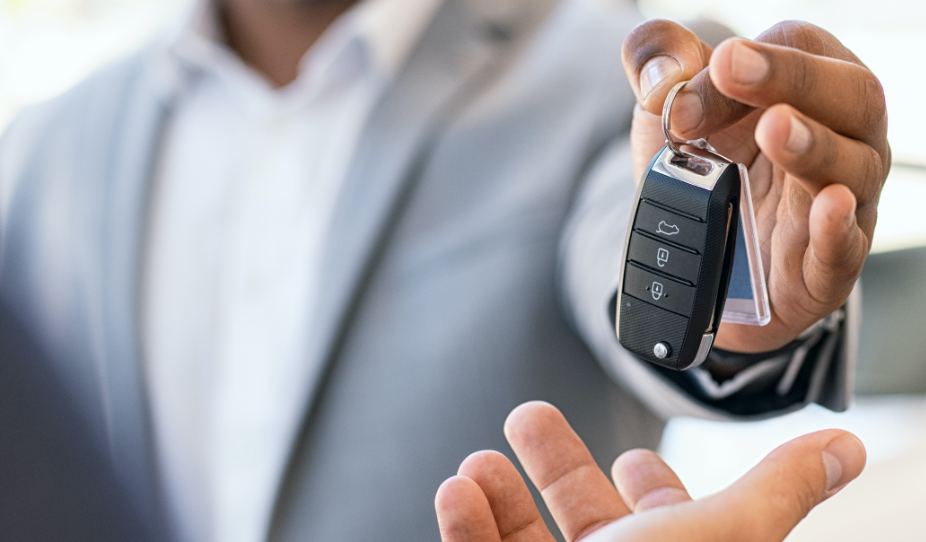 Buy With Confidence
At Waterloo Nissan we aim to inspire confidence by providing a transparent and effortless vehicle purchasing experience. Along with world-class service from our knowledgeable technicians, we ensure the entirety of your vehicle ownership is fun, easy and financially advantageous. Get pre-approved today and allow us to show you how we offer the best service, best price, all the time, every time!
I got my Nissan Rogue's winter tires installed by the service department of Waterloo Nissan for this season. It was a very pleasant experience around everything from making the appointment, their timeliness to the service person's efficiency. It needed new rims, and they managed it very quickly within the same appointment time. I give credit to Shelia, the Manager for having such a wonderful team! Thanks Sheila. I appreciate your team's effort for my car which was more than just the tire change.
a month ago
I am a small town girl that usually likes to buy my cars in a small town family owned Dealership, where the staff know you and treat you like family. Well, imagine my pleasant surprise to find the exact car I have been looking for, in Nissan Waterloo?! The staff are super friendly, no pressure and want you to be comfortable. The dealership has a great atmosphere and is bright and clean. GREAT coffee!! They take pride in their work. Thanks to Enam for your friendly and professional help. I would definitely recommend anyone looking for the car they want, to check out these guys for sure!!!
a month ago
Waterloo Nissan is a great dealership to go to for all your car needs. I got my car there brand new and have had it serviced at the dealership ever since. They are responsive in emergencies (I had a flat on a Saturday and they fixed it in 2 hours). They are professional, friendly, helpful, honest and personable. They are an excellent dealership and I would recommend them to everyone!
a month ago
I am on my second Nissan vehicle and a good part of the reason is because of the service at Waterloo Nissan. The service folks are attentive, friendly, and I've never had a bad experience. I've witnessed the service manager come out of her office to help when they are busy, which you don't see that at too many other dealerships. The location is clean and they offer some drinks and snacks while you wait.
2 months ago
Purchased a 2020 370Z. Stephany and the team worked with me to make this happen nice and fast.
4 months ago